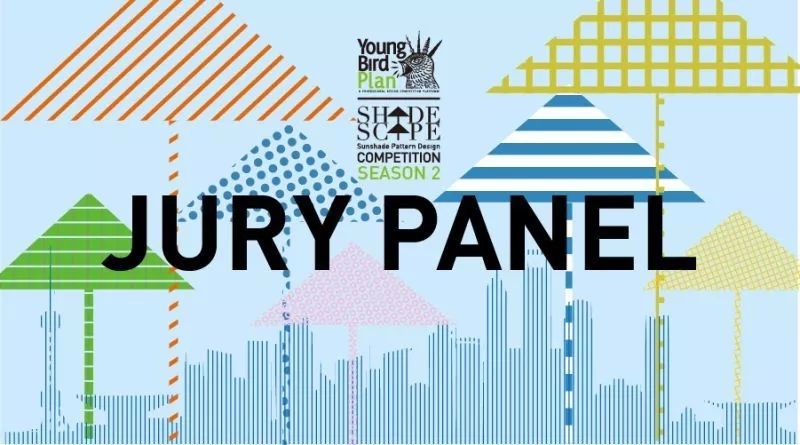 Young Bird Plan"Shade-scape凉辰美景"遮阳伞面设计竞赛第二季于上周正式启动,仅仅7天,已经引起各界的广泛关注,接下来将揭晓此次竞赛的评审阵容。

Only seven days into its launch,  Young Bird Plan "Shade-scape" Sunshade Pattern Design Competition 2017 has become a talking point of the design and fashion industries. We are now unveiling the jury line-up.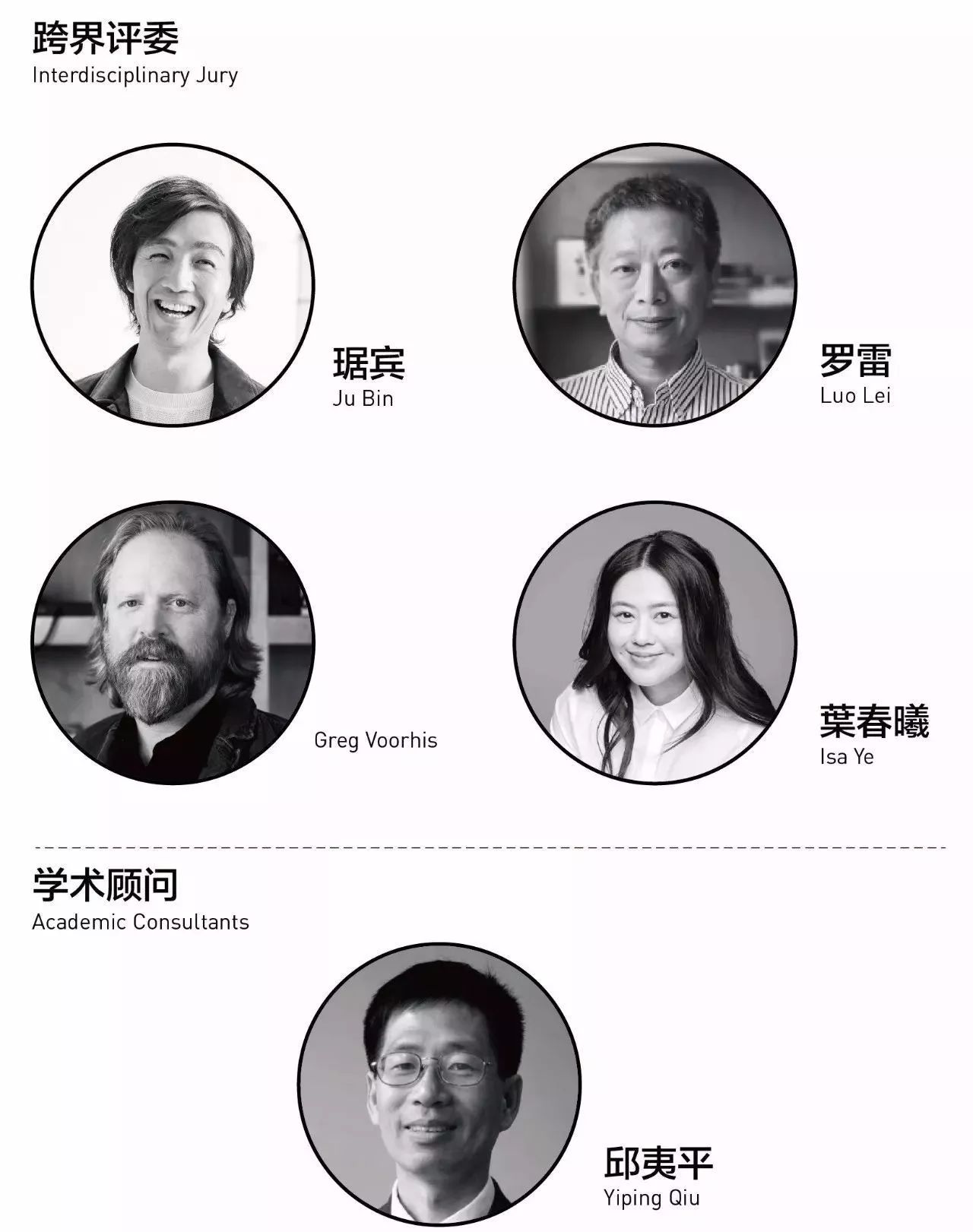 此次竞赛,由4位不同领域的跨界评委与1位专业领域的学术顾问组成。跨界的交流与碰撞,更能让你的智慧灵感与大咖评委不期而遇。
This competition features four judges with interdisciplinary backgrounds and one professional academic consultant. We believe that the collision of disparate ideas will become a rich source of inspiration for you.


设计师琚宾,毕业于中央美院,水平线设计品牌创始人&首席创意总监,创基金理事,"光华龙腾奖"2015 中国设计业十大杰出青年,2017GQ年度设计师。
Ju Bin, a designer, graduated from the Central China Academy of Fine Arts. He is also the founder and Chief Executive Design Director of Horizontal Design, member of C Foundation Executive Committee, Dragon Design Foundation Top Ten Outstanding Youths of China Design 2015, and GQ Designer of the year 2017.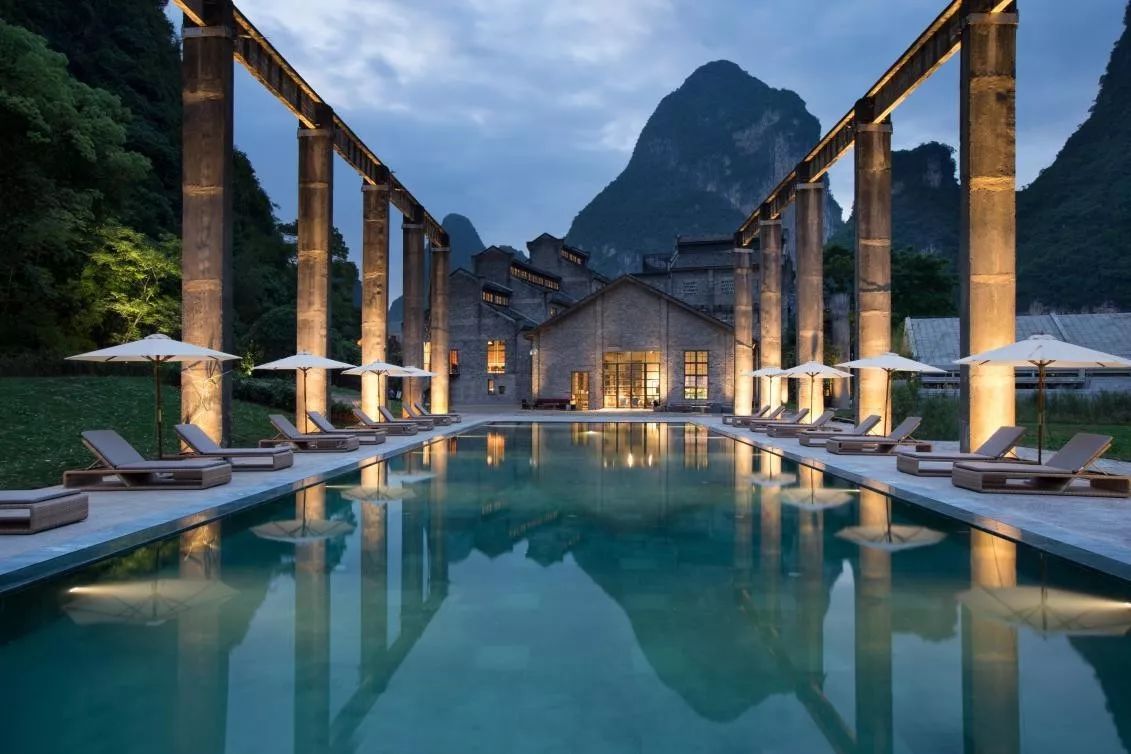 琚宾作品:阳朔Alila酒店
Alila Yangshuo Hotel by Ju Bin
致力于研究中国文化在建筑空间里的运用和创新,以个性化、独特的视觉语言来表达设计理念,以全新的视觉传达来解读中国文化元素。

He is committed to studying the utilization and innovation of Chinese culture in the architectural spaces, presenting his design philosophies in individual and characteristic visual language, and interpreting the elements of the Chinese culture by a brand new visual communication.

在作品中,将"当代性"、"文化性"、"艺术性"共溶、共生,以此作为设计语言用于空间表达。从传统与当下的共通、碰撞处,找寻设计的灵感;在艺术与生活的交错、和谐处,追求设计的本质。在历史的记忆碎片与当下思想的结合中,寻找设计文化的精神诉求。

His works integrate contemporary, cultural and artistic styles. Based on that, he has translated them into his design language. Design Inspiration emerged when the past interacts with the present. Design Essence stemmed from the intersection of art and life. He strives to seek spiritual demands on the combination of historical fragments and present ideas.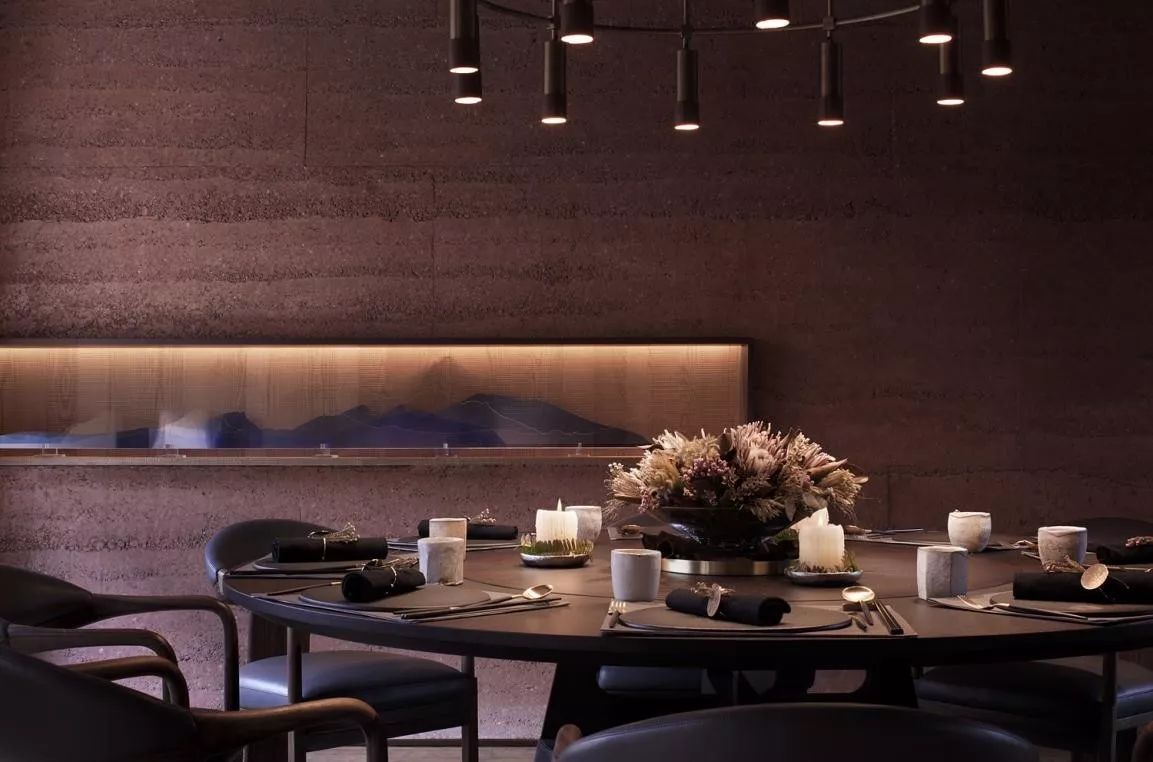 琚宾作品:东西餐厅
Dong Xi Restaurant by Ju Bin
琚宾的设计作品中不断自我突破的创新精神,让他在行业内获得诸多好评,作品荣获多项大奖,成为当代中国最具影响力的设计师之一。从2003创立水平线设计品牌至今,琚宾先生获得到越来越多的赞誉与肯定。多次被评为中国室内设计十大最具影响力人物和年度人物,2015荣获国家级"光华龙腾奖"中国设计业十大杰出青年,2015年和2016年荣登福布斯和胡润TOP华人设计师榜,2017年水平线设计更是被评为中国十强室内设计机构。近15年历程,与中国设计业共同进步,积极参与行业交流,于2016年担任DF亚洲最具影响力设计奖评委。
Ju Bin is devoted to overcoming his own limitations and infusing creative spirits into design. The industry sings the praises of Ju Bin and his works. He has received multiple awards, and joined the list of the top ten of Influential Chinese Designers. Since founding the Horizontal Design in 2003, Ju Bin has been recognized and acknowledged by various parties. He was awarded as the Most Influential Chinese Designers within China Interior Design Industry many times, the China Design Figures of the Year, the Dragon Design Foundation Top Ten Outstanding Youths of China Design 2015, the Top 30 Most Promising Designers of The Forbes china 2015, as well as the Dragon Design Foundation Top Ten Outstanding Youths Of China Design 2016. The Horizontal Design was recognized as the Top ten Interior Design firms. He hasgone through and shared many ups and downs for fifteen years in tandem with the design industry in China. In 2016, he served as Judge at Design for Asia Awards.

琚宾作品:茶器 一诚 一线
Tea set: the square and the curve, by Ju Bin
 ______________


1984年毕业于中国人民大学。三十三年的工作沉淀,他历经国家计划委员会、香港和记黄浦、港华燃气、深圳百仕达地产、深圳诚品地产等多行业的风雨洗礼,作为艺术地产领袖,罗雷致力于将艺术、人文精神与项目完美结合。
Graduated from Renmin University of China in 1984, Luo Lei has accumulated considerable work experience over 33 years. He has immersed himself in many businesses, including National Development and Reform Commission, Hutchison Whampoa Limited, Towngas, Sinolink Properties Limited, Shenzhen Cheng Pin Properties Limited, and so on. As a leader in the artistic real estate, he is devoted to infusing the spirits of art and humanity into projects.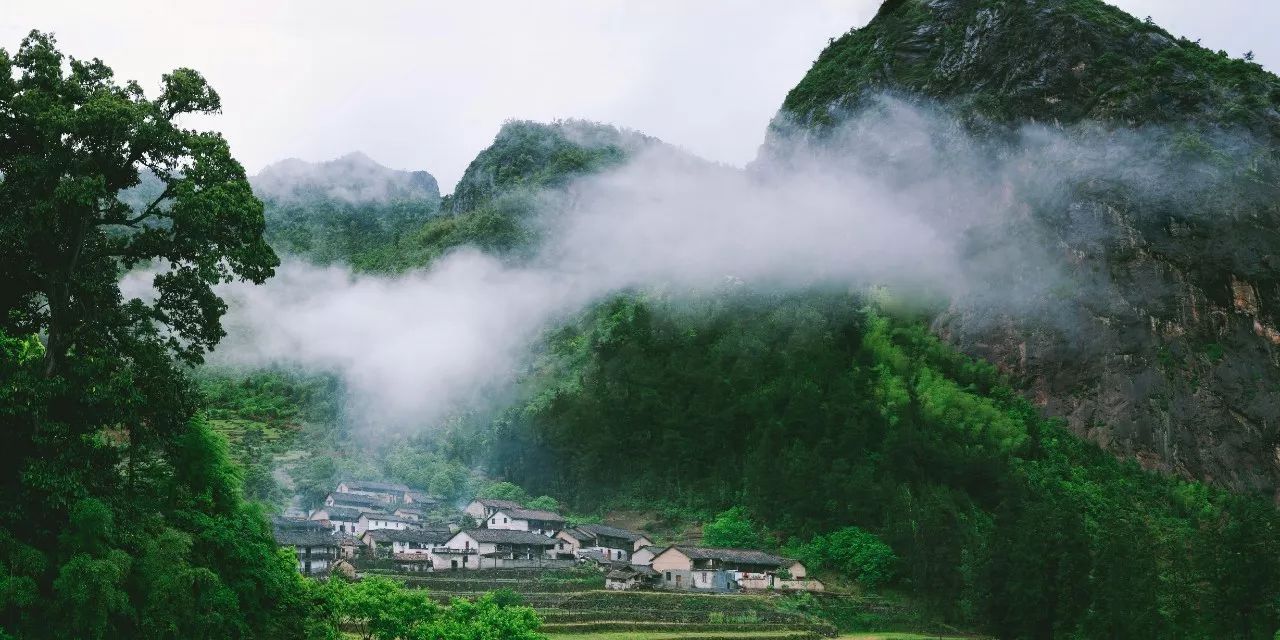 乐领 • 旗山侠隐庄园选址地
The location of Qi ShanXiayin Manor
2016年创立乐领生活,乐领生活是在全球范围内为会员提供旅居生活及丰富生命体验的系统服务平台。乐领是一个融合了度假、旅游、互联网、金融、公益的全新商业物种,通过全球化精品庄园的布局及多样化生活场景的营造,对在地历史人文及生活内容深度挖掘,吸引和聚集拥有"健康、自然、精彩、分享、初心"等共同生活价值理念的乐领会员参与体验,让生命更多精彩!
Leliving was founded in 2016, aiming at providing global services for its members, including temporary residence, andrich life experience. It has integrated the business of recreation, travel, internet, finance and public interest. By conducting in-depth research into local historic and cultural backgrounds, Leliving has built boutique manors and displayed the diversity of life around the world, in order to attract people who have the same values with Leliving, namely, health, nature, wonderfulness, share and original intention, to experience the wonderful moments and richness of life.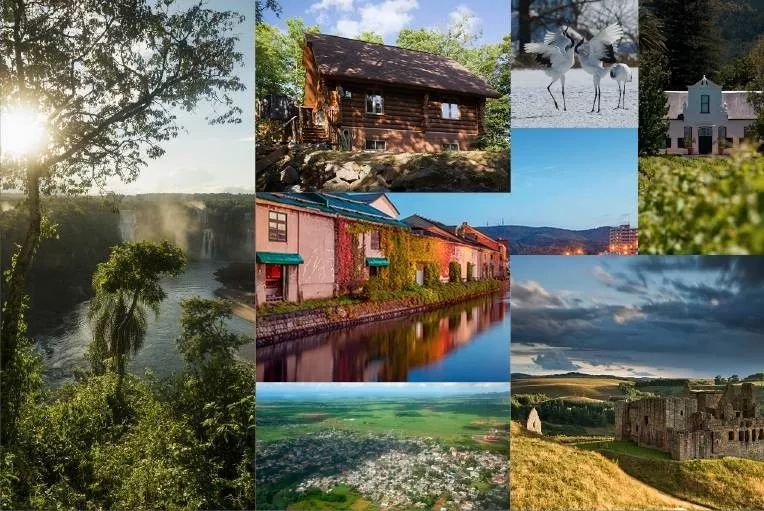 乐领于2017年10月15日发布乐领全球生活计划
Leliving global living plan was launched in October 15, 2017
乐领计划用10年时间,在全球布局与营造100-200座精品庄园及各种不同生活场景,研发设计具有独特体验的生活内容服务产品,发展5万到10万名注重生活品质及生命价值的优质会员,让他们"在最美的地方,做最喜欢的事,遇见最有趣的人",致力成为生活方式领域的价值创新者和领跑者。让生命更多精彩,乐领正是为此而生!
Leliving is about to spend ten years in building 100 to 200 boutique manors which contain a variety of life scenes, in developing and designing characteristic services to provide particular life experience, and in involving 50,000 to 100,000 members who emphasize the quality and value of life into its club. It is committed to offering its members with "best scenery, best life, best partner", and becoming a value innovator and a standard setter in the field of lifestyle. Leliving is born to flavor your life!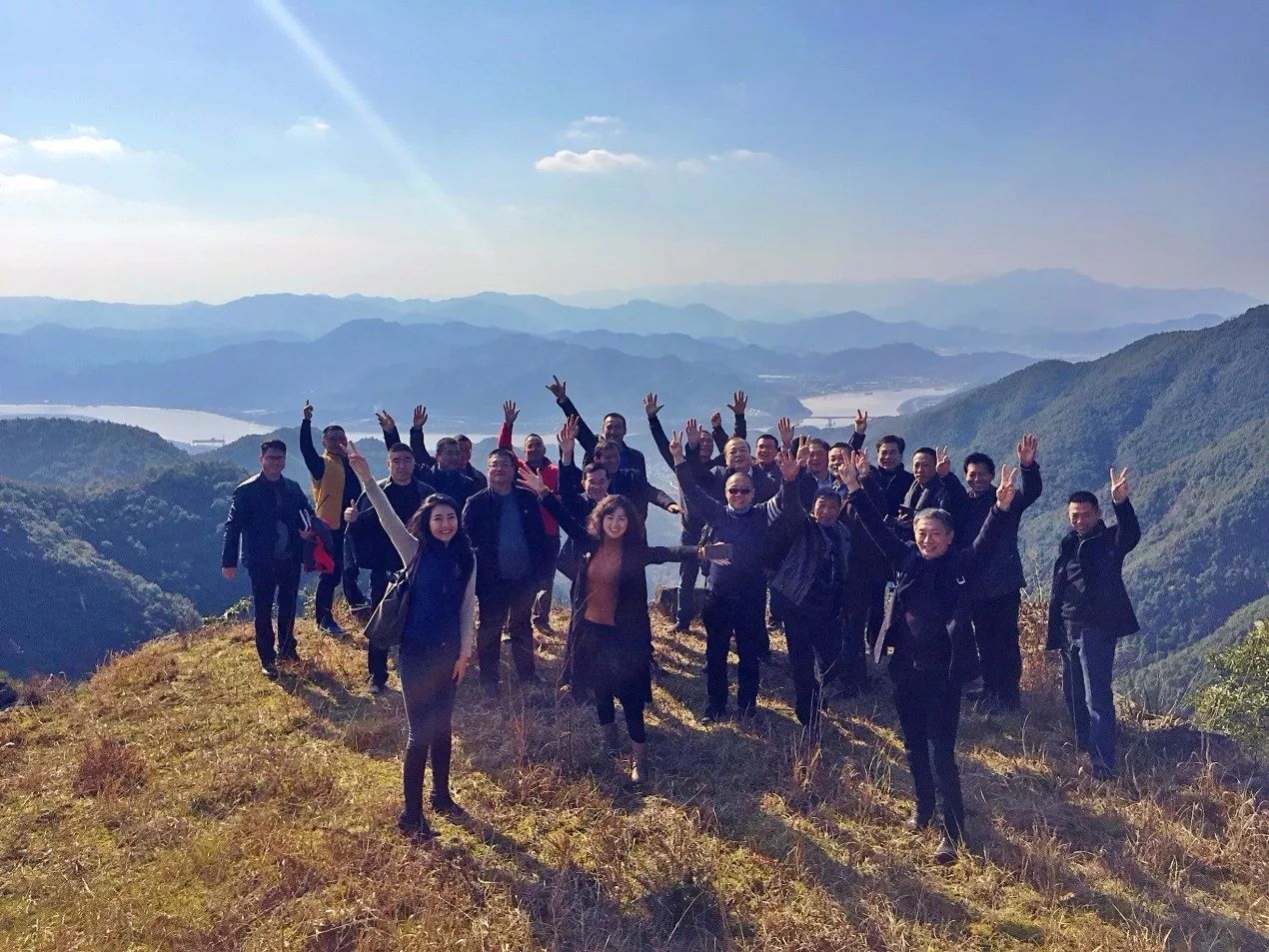 乐领专业团队进行了上百处庄园选址
Leliving team has paid hundreds of manor's site selection visits
 ______________


Greg Voorhis本科毕业于美国南卡罗来纳州格林伍德市兰德大学视觉艺术专业。他在格伦雷文设计部门任职二十年,六年前开始担任设计总监一职,负责设计全过程并专注于Sunbrella®旗下产品的研发。

Greg earned a bachelor's degree in Visual Arts from Lander University in Greenwood, S.C. Greg is a twenty year veteran as a member of the design team at Glen Raven and has been the Design Director for the past 6 years. He is responsible for all aspects of design for Glen Raven and focuses his attention on developing the Sunbrella® products.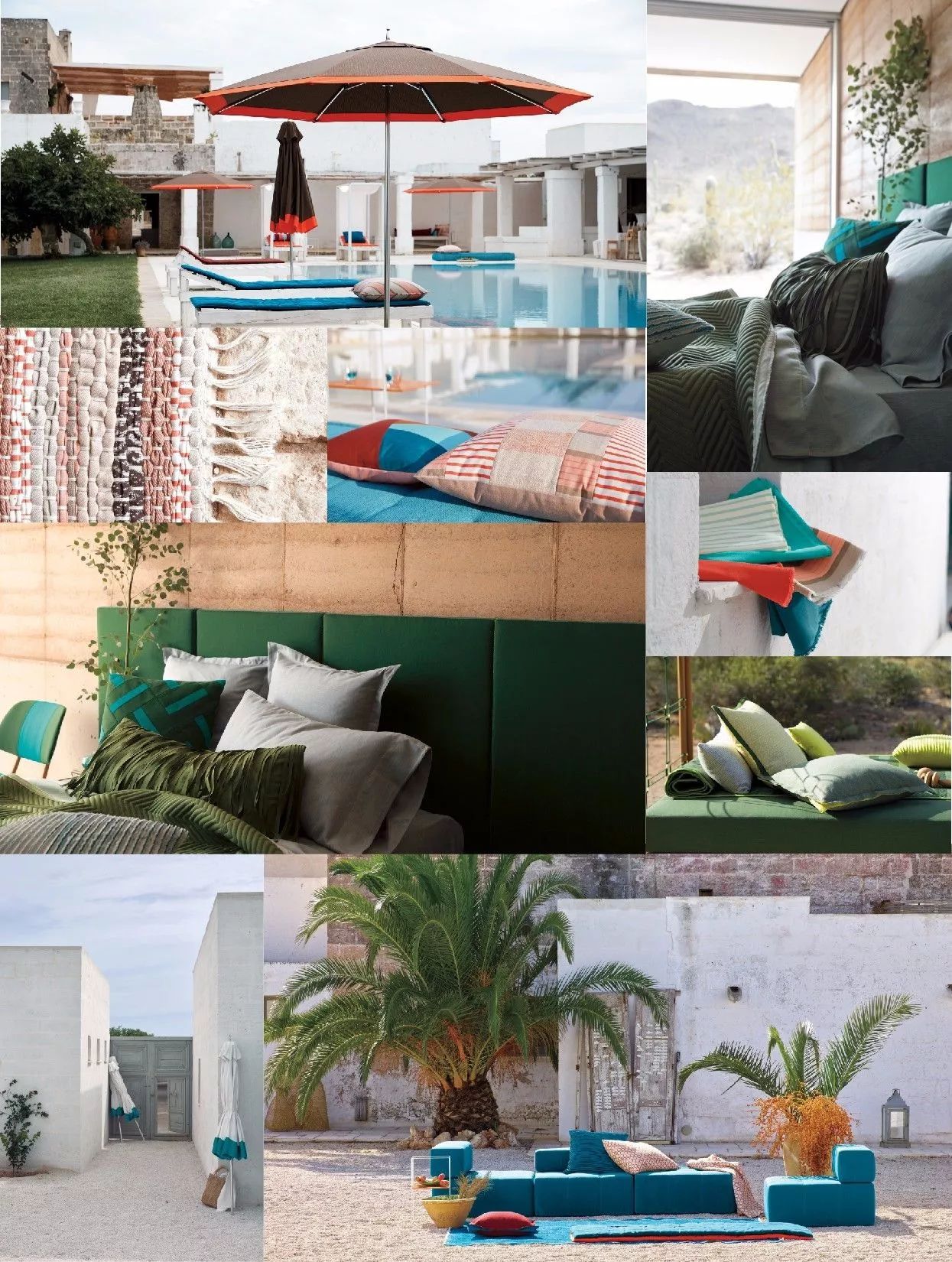 设计需要周游全球,去探索下一个主要流行趋势,而接近客户和销售团队,才能非常机敏的洞察市场的走向。每个设计师都应该对自己的每一个设计和作品有一种独特的感觉,这种感觉融合了对客户独特需求的深刻理解。"虽然我们在为行业巨头工作,我们的设计不会独立于品牌而存在,但每当我们为这个世界呈现出一种全新的织物,而大家都无法相信这是Sunbrella®品牌的时候,我们会从这种'惊喜'中得到满足。"

Design involves traveling around the world in search of the next major trend, as well as staying close to your clients and the sales team as a way to keep abreast of the latest developments in the market. Every designer should have this unique sense of all of his works, which reflect a deep understanding of the varied needs of the clients. "Despite the fact that we're now working for an industry giant, our designs are always under  the name of our brand. It is so satisfying each time we launch a brand new fabrics collection and everyone can't believe it is under the Sunbrella® brand."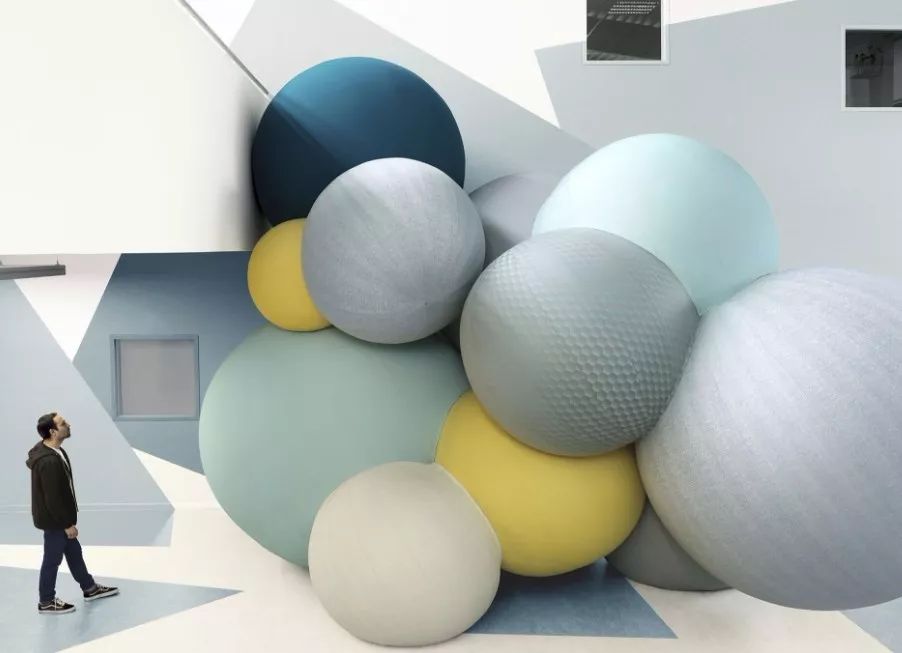 法国著名摄影师及艺术家Charles Petillion使用Sunbrella®织物面料打造了名为Connexious的艺术装置,于2017米兰设计周展出
Charles Petillion, renowned photographer and artist in French, has built an artistic installation named Connexious by Sunbrella® fabrics, and exhibited it on the Milan Design Week 2017.
艺术作品reOrder通过Sunbrella®织物改造了布鲁克林博物馆
The installation piece, "reOrder: An Architectural Environment," turning more than 2,000 yards of Sunbrella® fabric into extraordinary canopies in the Brooklyn Museum.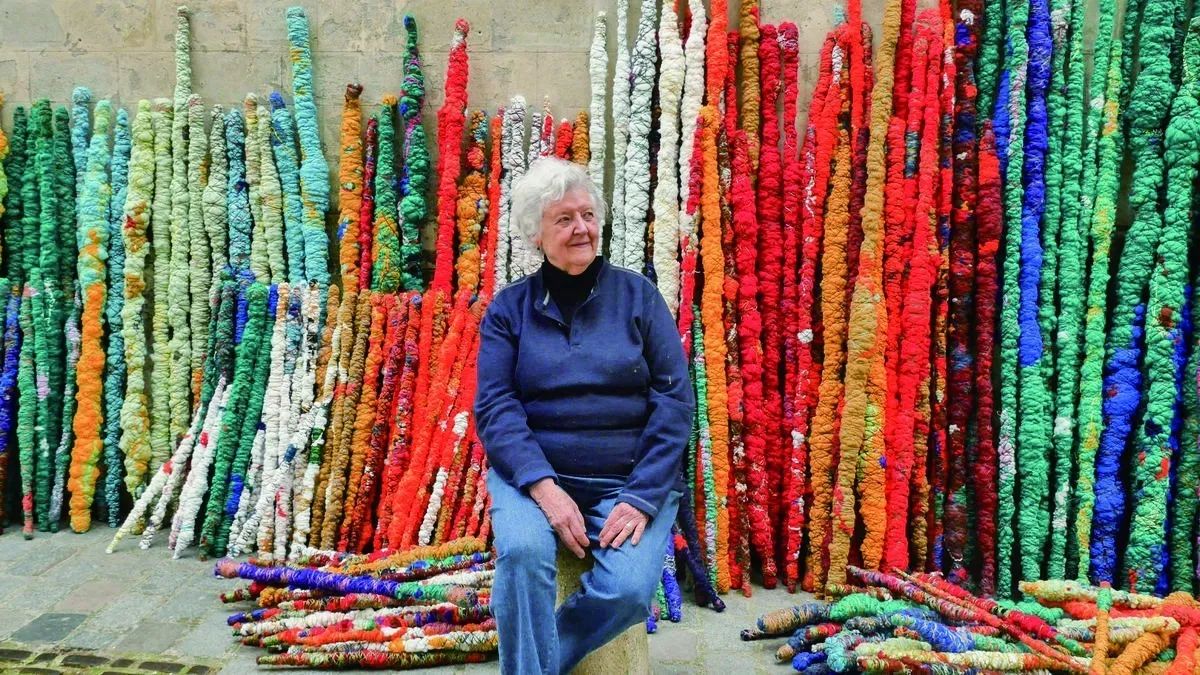 专门从事纺织品作品的国际著名艺术家Sheila Hicks用Sunbrella®纤维和纱线装饰美国纽约市惠特尼博物馆、法国巴黎东京宫现代艺术博物馆。

American artist Sheila Hicks has collaborated with Sunbrella® to create textile art using the performance fibers in the Whitney Museum of American Art in New York and Palais de Tokyo in Paris.
 ______________


设计和市场营销专业双学士,经济学硕士。分别在咨询业、制造业、时尚传媒、专业设计传媒领域有过丰富的工作经验,过去曾在《Domus国际中文版》担任过十年执行出版人,前后与全球400多个著名企业及国内耳熟能详的品牌有深入合作。
Isa Ye has bachelor's degrees in design and marketing and a master's degree in economics. She had served as executive publisher of Domus China for ten years. And before that she had worked in the consulting, manufacturing and fashion media industry and established in-depth collaboration with more than 400 globally renowned companies and prestigious domestic brands.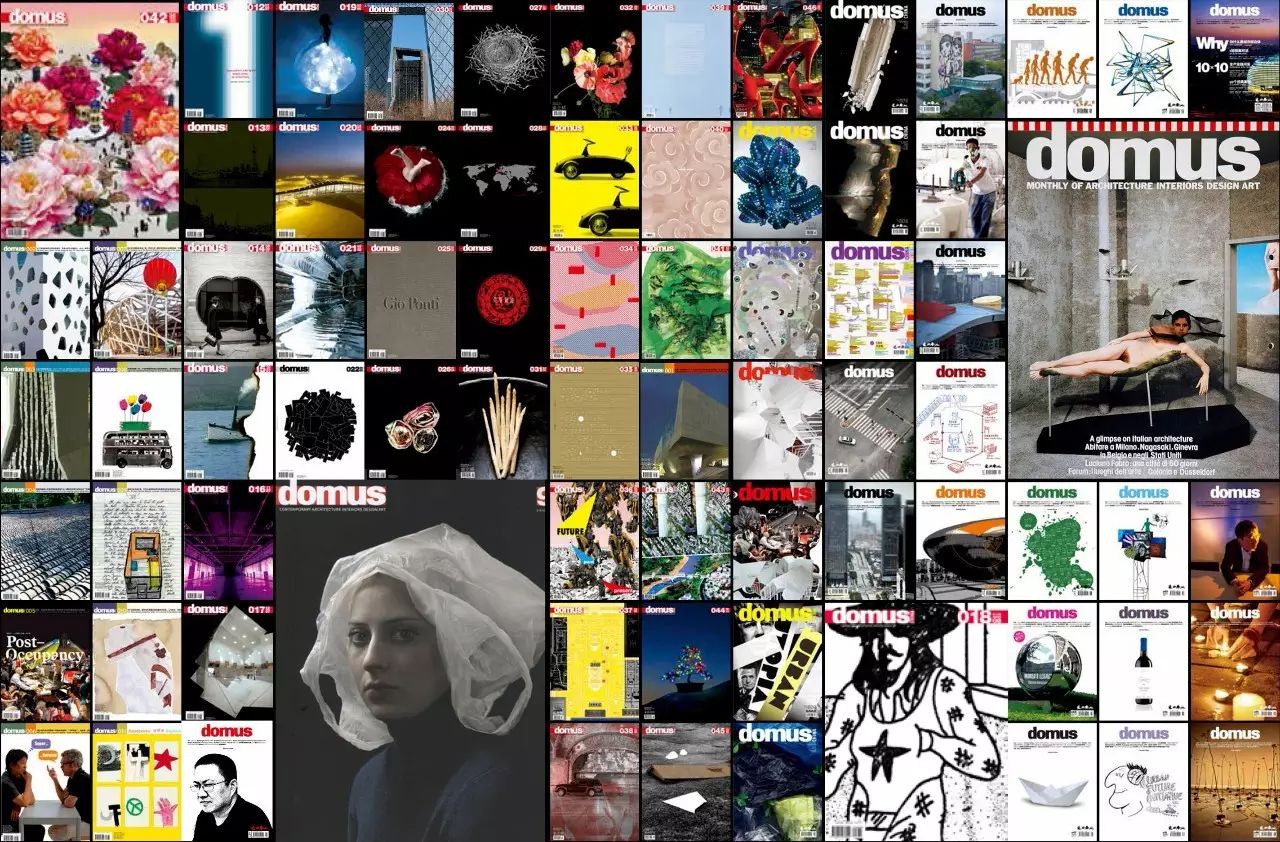 意大利最著名的设计杂志《domus》,自其1928年创刊以来,始终以敏锐的视角,客观、及时、全面地报道全球设计及艺术动态,成为全球最具活力和影响力的专业杂志之一。在葉春曦女士担任《Domus国际中文版》执行出版人期间,自2006到2015年期间共出版过100期杂志。
The most established design magazine inItaly, domus, since its inception in 1928, has grown into one of the world'smost dynamic and influential design publication because of its objective, timelyand thorough coverage of the design and art-related developments around the world from unique lenses.
 ______________

Young Bird Plan

About Young Bird Plan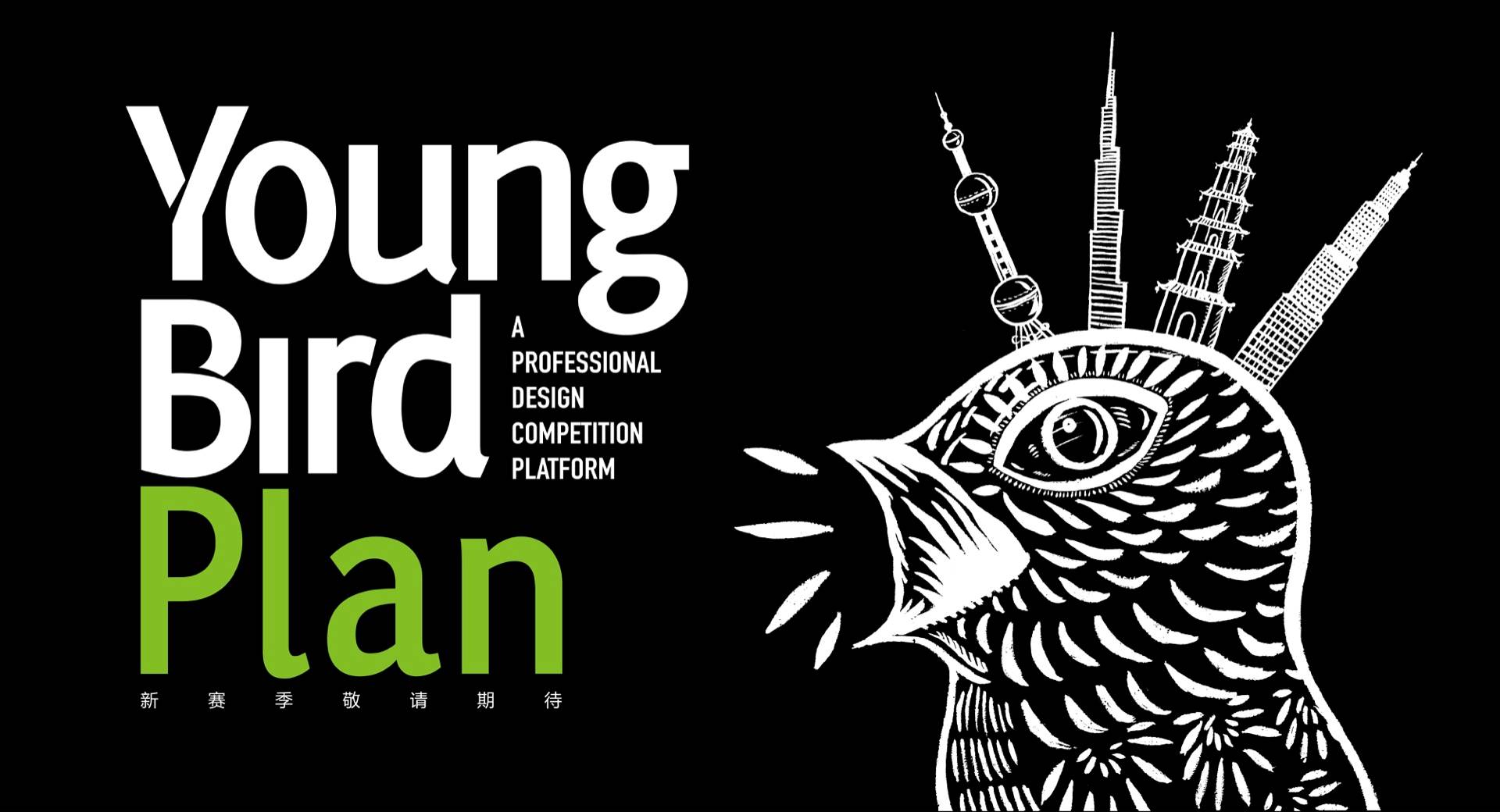 2013年,葉春曦女士发起Young Bird Plan国际专业设计竞赛运营品牌,在建筑领域引起全行业及国际专业设计媒体的高度关注。Young Bird Plan致力于给有才华无机会、有梦想无资源的设计师搭建一个实现美好梦想的平台,并鼓励每个设计师的能力以及创造力。
Young Bird Plan, an international and professional design competition brand, was launched by Isa Ye in 2013. It has attracted considerable attention of design media around the world in the architecture field. It encourages designers to show their abilities and creativity, and endeavors to offer corresponding assistance for every talented and ambitious people who are lack of opportunities and resources.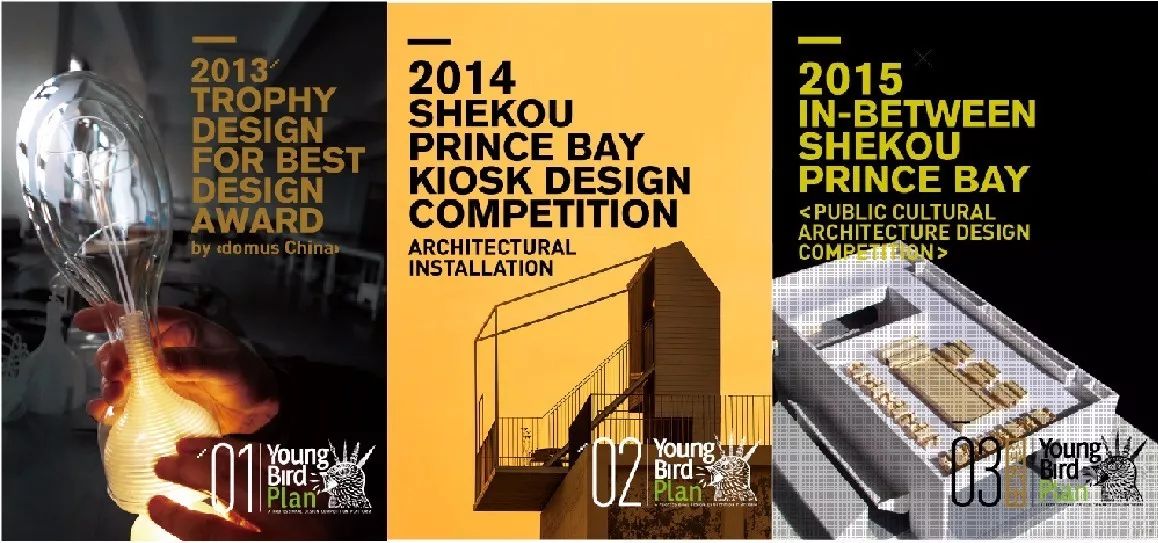 Young Bird Plan 2013《Domus国际中文版》奖杯设计竞赛

Young Bird Plan 2014 深圳蛇口太子湾Kiosk设计竞赛
Young Bird Plan 2015 深圳蛇口太子湾In-Between公共文化建筑设计竞赛
2013 Trophy Design For Best Design Award By DomusChina
2014 Shekou Prince Bay Kiosk Design Competition
2015 In-Between Public Cultural Architecture Design Competition

Young Bird Plan 2016 BookAbook 书立设计
Young Bird Plan 2017 "Shade-scape凉辰美景"遮阳伞面设计竞赛
Young Bird Plan 2017 "HALO·一见倾鑫"智慧导视系统设计竞赛
Young Bird Plan 2017 "Shade-scape凉辰美景"遮阳伞面设计竞赛第二季
Young Bird Plan 2016 "bookAbook" Bookend Design
Young Bird Plan "Shade-scape" Sunshade Pattern Design Competition 2017
Young Bird Plan "Halo" Smart Signage Design Competition 2017
Young Bird Plan "Shade-scape" Sunshade Pattern Design Competition 2017 · Season 2
竞赛影响力
Influence of Young Bird Plan

Young Bird Plan自成立以来,推动了大量关注于城市空间与日常生活的竞赛设计项目与产品的实现,在业界拥有无可替代的影响力。依据强有力的平台传播,收获了来自全世界范围的关注。至此,Young Bird Plan共吸引到来自36个国家、586个大学、2559个设计机构的6356份作品。

Since its inception, Young Bird Plan has propelled the realization of a host of projects and products in its competition which focuses on urban spaces and daily life. It has expanded its global presence on the basis of efficient dissemination promoted by our platforms. And so far, Young Bird Plan has attracted a total of 6,356 submissions from 586 colleges and universities and 2,559 design firms in 36 countries.



浙江丝绸工学院丝绸工程丝织专业本科毕业,美国奥本大学纺织科学硕士毕业,美国康奈尔大学纤维科学博士毕业,美国麻省理工学院机械工程系博士后出站,就职于美国北卡罗来纳州立大学纺织学院、美国堪萨斯州立大学、美国Timberland公司等。曾任东华大学纺织学院院长,现任东华大学特聘教授及博士生导师、教育部纺织面料技术重点实验室学术委员会主任、上海市教委微纳米纺织材料重点实验室主任、国际先进材料与加工工程学会会士(Fellow)中国大陆总会常务副理事长、上海分会理事长。

Yiping Qiu obtained a bachelor's degree in textile engineering from Zhejiang Sci-Tech University, Hangzhou in 1982, a master's degree in textile science from Auburn University, Alabama in 1988 and a Ph.D. in fiber science from Cornell University, New York in 1992. In the following two years, he received postdoctoral training in mechanical engineering at Massachusetts Institute of Technology. He once worked for North Carolina State University, Kansas State University, Timberland and so forth. He is the former dean of the College of Textiles, Donghua University and currently distinguished professor and doctoral mentor at Donghua University, director of Shanghai Key Laboratory of Advanced Micro&Nano Textile Materials, program director of the International Mechanical Engineering Congress and Exhibition, vice chairman of Mainland China Region and chairman of Shanghai Chapter of Society for Advancement of Material and Processing Engineering.
 ______________ 
报名截止时间:2018年1月8日24:00(GMT+8)
Deadline: 24:00, 8 Jan. 2018 (GMT+8)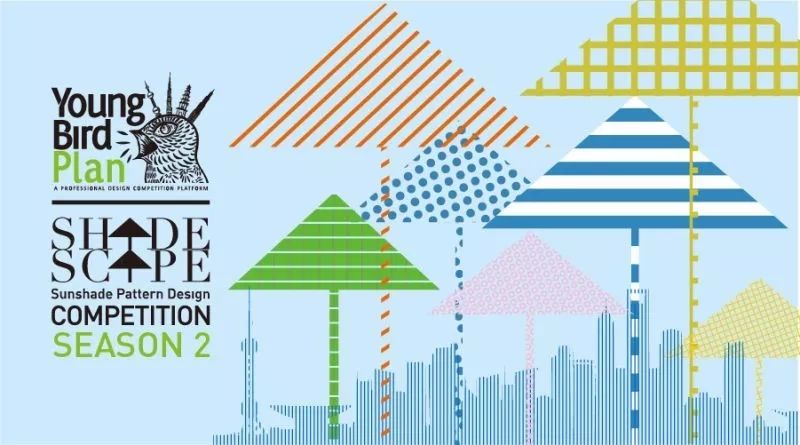 ▲点击查看"Shade-scape凉辰美景"
遮阳伞面设计竞赛第二季任务书
Click the image to get a clear picture of brief for 
"Shade-scape" Sunshade Pattern Design Competition Season 2